What is Silvervine?
Silvervine contains kiwi alkaloids, B-phenylethyl alcohol and Silvervine lactone have specific effects on the behavior of cats, and these substances are through the sense of smell rather than taste to produce effects on cats, the performance is a face: so high oh, feel meow has reached the climax of the demented look ~
The second is that Silvervine has a wider audience than catnip. Some pooper scoopers have bought catnip for their cats only to be smacked in the face because the cats are completely indifferent to catnip~.
The reason is that catnip only works on some cats, but notSilvervine, it! It kills all!!!
And polygonum need only a little dose to make the cat comfortable, even the smell can, at the same time people can actually use polygonum into medicine, but for people, that is the role of rheumatism, vitiligo and other diseases!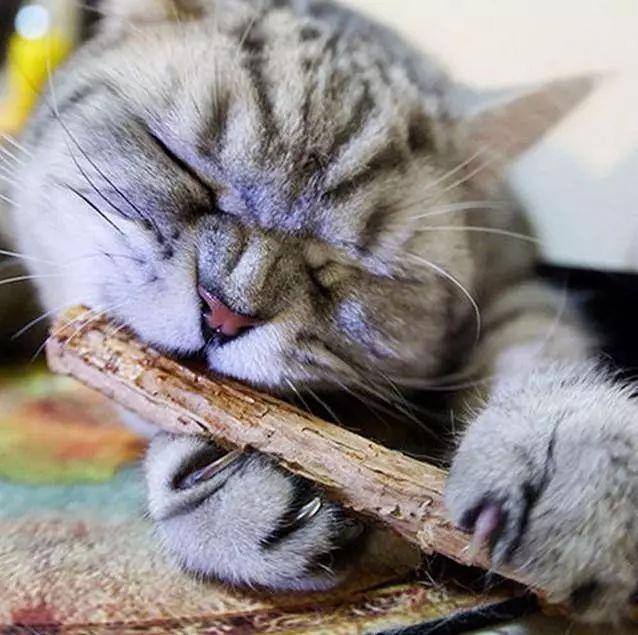 In addition, Silvervine is also known as a panacea for cats, because it has the effect of preventing diarrhea or refreshing cats, and even when they are sick, the owner adds a small amount of powdered Silvervine to increase the cat's appetite!
Product Description
Product Description
All-natural, natural Silvervine from Maume to stimulate your cat's play and interest.
Safety Warning
For pet use only. Do not consume internally.
Product Information
Technical Details
Product Color: Various colors
Size: About 190g
Pet Household: cat
Product weight: About 190g
Does it require assembly: No

Important Information
Safety Warning
For pet use only. Do not take internally.
Directions for use
Rub Silvervine between your fingers to release the scent of the dry leaves and Place it on the floor or in our toys(Mball) for your cat's enjoyment. Keep the jar sealed to keep it fresh.
Common uses of Silvervine
Spray on the scratching board to encourage cats to sharpen their paws and divert their attention to avoid damaging the furniture.
When cats feel stressed, it can help to relieve stress and relax.
When cats are depressed, it can be used to lift their spirits.
When appetite is poor, mix it with food or snacks to increase appetite.
Chew on the branches of

Silvervine

as a toy to help clean teeth(Buy cat teeth cleaning toys: Mball).
Add drops to water to increase the cat's desire to drink.