After using the adjustable dog potty bell, you and puppy will have a great bond.Using dog bells allows your dog to communicate when they are ready to go instead of barking,and scratching.To teach your dog to ring the bells and wait when they want to go out ,let you know when he or she needs to go. Our dog training bells for door are the perfect choice.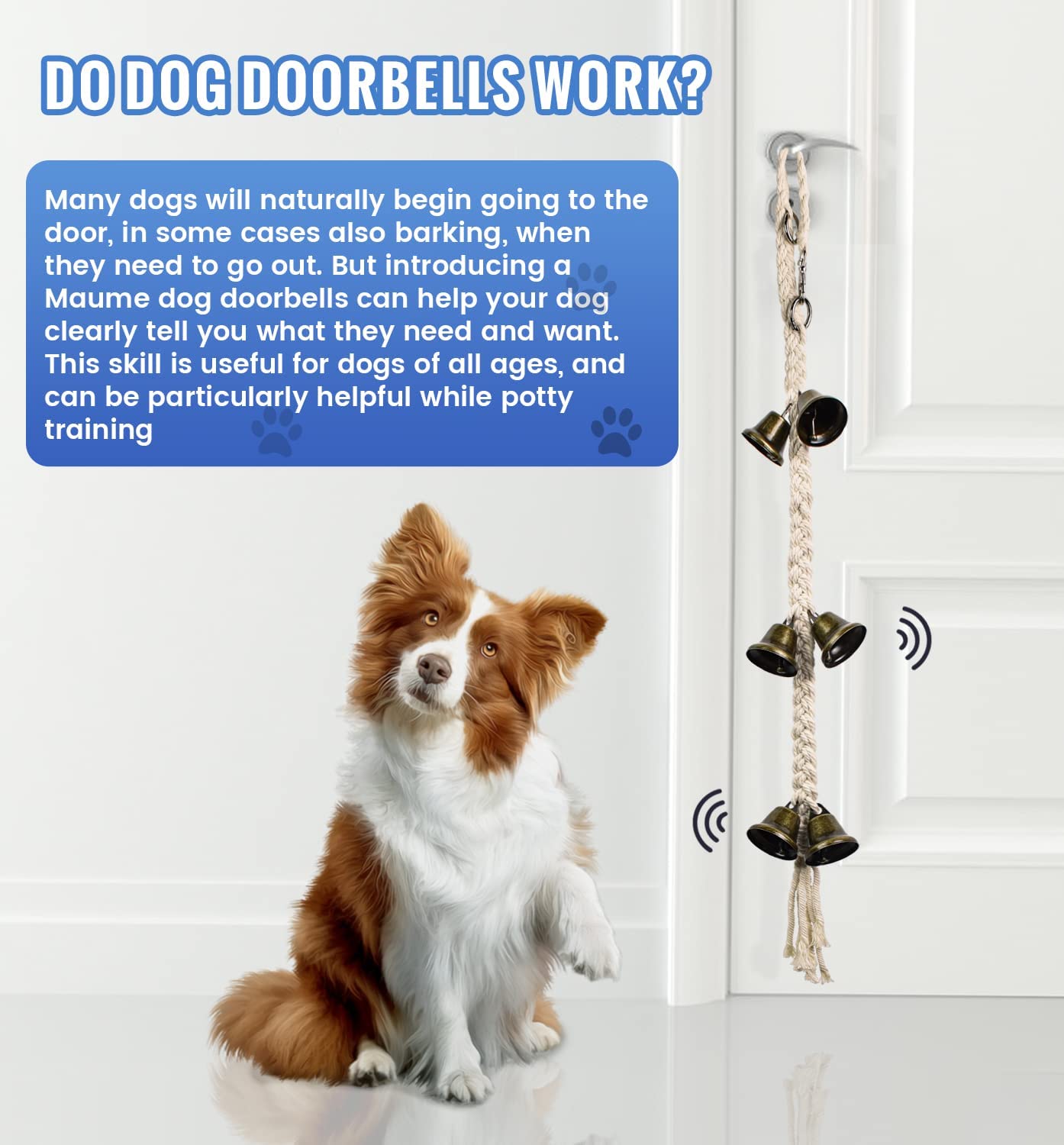 This potty training dog bell is very simple to use,all you need to do is follow our simple 3 step training guide and teach your puppy to ring the bell as a signal that they want to go potty outside, repeat it a few times and you will have a puppy that communicates with you.
What to Do?
You say you can never tell when your dog needs to go potty? No worries.
You can teach her to ring a bell to let you know that she wants to go out in just two weeks, and it's easy!
Here's how: Purchase a Maomei solid brass doorbells (Rather than little cheap wind chime)

Hang the bell from the door that leads to your dog's outdoor restroom. The bell should fall at or just below the level of your dog's nose.
When it's time to go outside, gently swing the bell so that it taps your dog's muzzle.
Immediately praise the dog and open the door.
Repeat steps 3-4 every time your dog goes outside for seven days On the eighth day, gently move the bell so that it stops swaying just in front of your dog's nose.
If your dog extends her muzzle to touch the bell, you are ready to proceed. If not, repeat steps 3 and 4 for another day or two and then try again.

Gradually assist your dog less and less when it's time to ring the bell. By the 14th day,
you'll probably be able to stand at the door and wait for your dog to ring the bell all by herself.