You're not seeing triple, your kitty just gets three times the scratching satisfaction. This trio is made of layers of pressed wavy cardboard that shreds easily under your cat's claws, without pulling. Let your buddy keep busy scratching, it's not a cat's way of slacking—it helps support nail health and satisfy an instinctive urge that feels good for felines. Also, it helps keep claws off of your furniture.
Shaped for more rewarding scratching—set of 3 ramp shaped cat scratchers lets your kitty get in a good stretch too.
Irresistibly scratchable—made with corrugated cardboard that shreds easily without catching, to satisfy your feline's urge to scratch.
Promotes nail health, positive scratching behaviors and helps redirect scratching from furniture and other household items.
Includes optional packet of catnip so you can sprinkle it on the scratchers for added excitement. Available in two patterns for added style.
Scratching is essential for a healthy and well-balanced kitty, so consider getting a scratcher for all their favorite areas at home.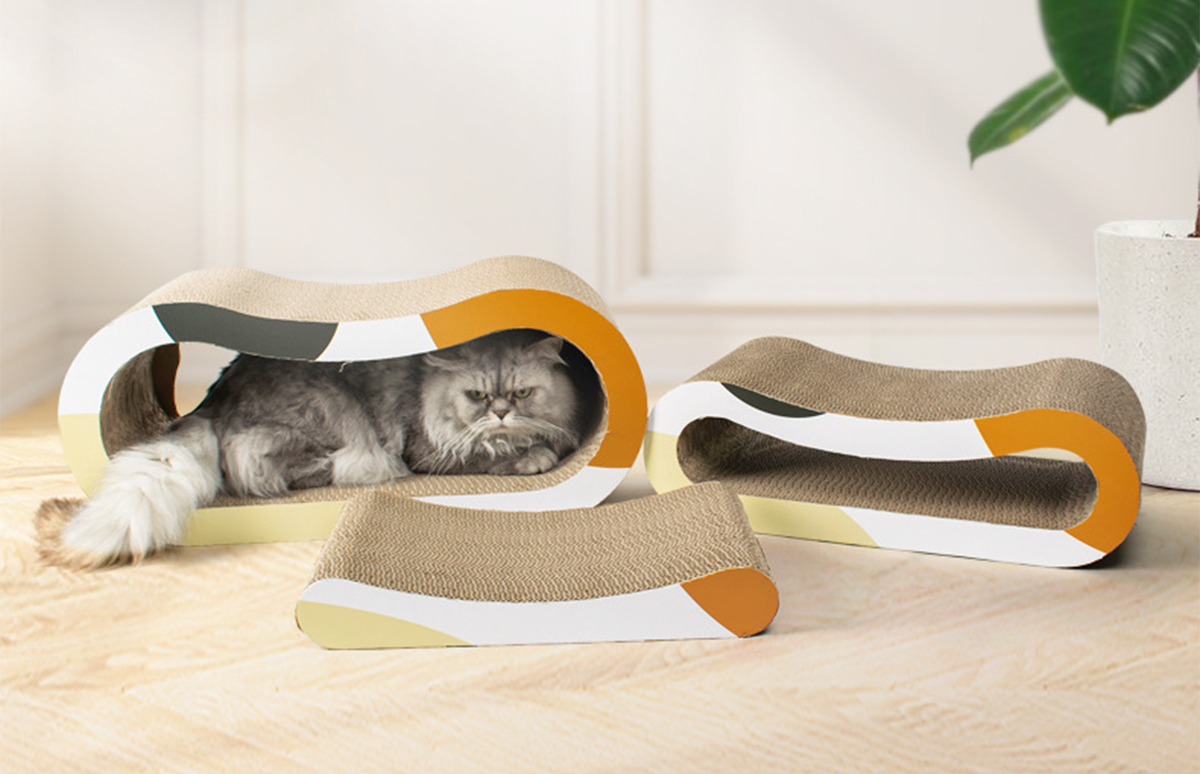 DIMENSIONS

22.8 x 9 x 9.8 inches

WEIGHT

2.03 kg

LIFESTAGE

All-age cats

TOY FEATURE

Sharpening claws, resting, venting, anti-destruction

MATERIAL
Cardboard, Recycled Materials